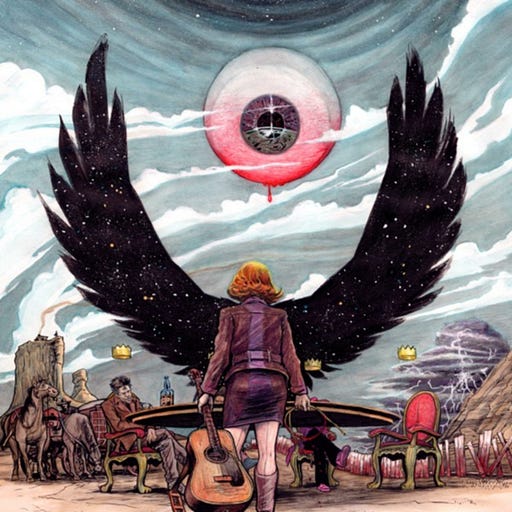 Sep 4, 2022 • 32M
Processpod 2.0 : Ep5 I Chat about sick cats, copyright & AI + Work strategies while neurodivergent!
Beep-beep, Beep-beep, Beep-beep. Purr...
A work and life blog, simple largely unedited check-ins about my comics, talking about creative work, and whatever else strikes my ADHD/ASD brain.
Purrs ⒸOscar the Cat 2022.
Here are both the boy cats mentioned in this podcast for your purrleisure.
I mentioned this article and the US copyright's department ruling, while arguing about it's implications. I mention that all this is law in transition, that's been my impression of things as a nonexpert but invested stakeholder, as I've read and heard. Along those lines see [link] [link] [link] etc.
I sing the praises of the Internet Archive. So GenX I know. I tried to find the link to my old page but wasn't able. But here's one of the first versions on my current domain. It's got frames! I spent part of my 32nd birthday learning how to building that.
At the end I mention all the things are linked via linktr.ee, that's ici.
Talk about the timer I got, and Pomodoro Technique. I won't link to the timer as it's not fully proven yet but here's a photo, you can find a couple here and there that look the same. It's meant to have a magnetic back but that's extremely week. I don't need it, didn't even realize it was intended as a feature at first. So far it's ok for my needs, sitting next to my mouse.
Hey substack folks, Image wrapping would be nice? ah well.
I posted some of the digital ink washes on Instagram here…But because we can, here's a full width version of that screen shot.
I don't have a lot more to add to the post re things I talked about in it, so lets part on that old 'Where the Wildthings Went' story? Pardon the cringe kanji, It was meant to say wild spirit? Not something I'd do today but it felt appropriate subtext and I wanted to try my hand at the calligraphy at the time. It's all lettered by hand, and I think ALL brush?
I've hosted it for free on tapas for a while, or you can scroll down here to read it. I did it right after working on Sam & Max, which was my intro to the Pentel Pocket brush. Before that I'd always used pigment pens but not brushes. It was exciting to apply them to my comics inking. You can have this on paper via Revolver One.
See you next week! Don't forget to leave a message here or on Anchor if you want! I'd love to hear from you all!
~max